MJS Engineering & Land Surveying, PC is a professional corporation with offices in Goshen, Orange County, NY.  The company was founded in 1996 by Michael J. Sandor, PE, who holds a Bachelor of Civil Engineering degree from the City College of New York and a Master of Environmental Engineering degree from Manhattan College.  He is also an adjunct instructor in the surveying program at Sullivan County Community College.  He has over 30 years experience working on projects, both nationally and internationally.
MJS Engineering & Land Surveying, PC is a civil engineering, environmental and surveying firm that specializes in land planning. We provide land use guidance, site planning and subdivision design for both public and private clients.
Our mission is to provide simple, cost effective solutions to engineering and land surveying problems. We are committed to assisting our clients with the management and understanding of their projects.
MJS is knowledgeable with state and local regulatory processes; design and permitting, potable water, waste water, structural remediation and drainage problems. We offer expert testimony in boundary disputes and engineering legal cases.
MJS Engineering & Land Surveying, PC has been in Goshen since 1996 serving clients throughout Orange, Sullivan, Dutchess, Rockland and Westchester Counties, as well as New Jersey and Pennsylvania. Michael J. Sandor, PE, the company president, holds a Bachelor of Civil Engineering and has more than 35 years of engineering experience. His partner James C. Clearwater, PLS, is a licensed land surveyor with over 35 years experience. Our professional staff has a broad range of experience and talent that can provide the expertise that your project requires.
MJS Engineering is committed to finding simple solutions to complex problems.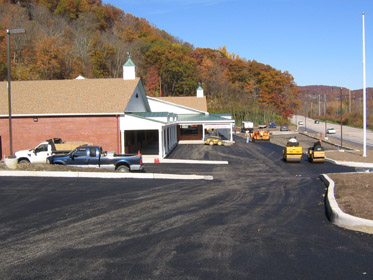 Duck Cedar Plaza - Tuxedo, New York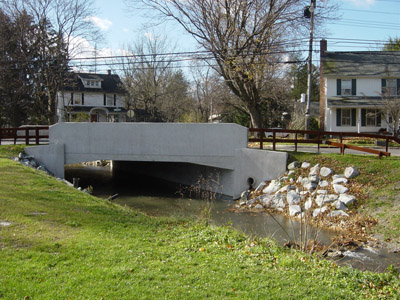 Bridge Replacement - Warwick, New York